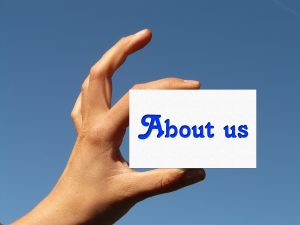 While 85% of S&P 500 companies are already publishing Corporate Social Responsibility (CSR) reports, many smaller companies haven't taken the plunge yet. If that's you, here's a quick overview of the important steps to take before you write a single word.
Step 1: Know why you are publishing your first report now. Write down all the reasons, without judgment. Maybe it's because the CEO said so or because investors are asking for it. Perhaps it's because your competitors already report and you don't want to lose business. Or maybe because you feel your program is ready for the spotlight.
Step 2: Gain support within the company. You'll need the help of many functions to produce a comprehensive report. Make sure everyone is on board early in the process—about a year before publication.
Step 3: Nail down the message you want to send with the report. The answer is NOT "we want people to know we are a good corporate citizen." That's a given. What exactly do you want to communicate? We would say that the company should highlight its values and explain how those values translate into a sound CSR strategy and programming. So what are your values? How are those values expressed in your everyday operations, in your long-term plans, in your internal and external actions? Are your values already part of your brand identity, or is this new information for stakeholders?
Step 4: Gather evidence to support your message. Your evidence is a combination of qualitative and quantitative proof of your commitment to your values. It's hard data—key performance indicators—and stories you tell of your impact. The Global Reporting Initiative's Reporting Standards are a good place to start to identify the data commonly reported in a CSR report. You should also review other CSR reports, especially your competitors', to spark ideas of what to include in your report. One warning: Don't go down a rabbit hole looking for KPIs. You have to balance the difficulty of obtaining data with the amount of support it provides to your overall message
Step 5: Create the outline. Chart out, section by section, the message, the KPIs and the stories you want to tell. Meet with internal stakeholders to get their feedback upfront. At this point, you'll want to have commitments from every stakeholder that will contribute information to the report. They need to understand clearly what you need, how that information will be used, and when you need their cooperation.
The above steps will take months to complete. From Step 1 to final publication will likely take a whole year. So if you start the process six to nine months before the close of your fiscal year, you will be ready to publish three to six months after the close. That means it isn't too early to start thinking about your 2019 CSR report—whether it is your first or your 10th.