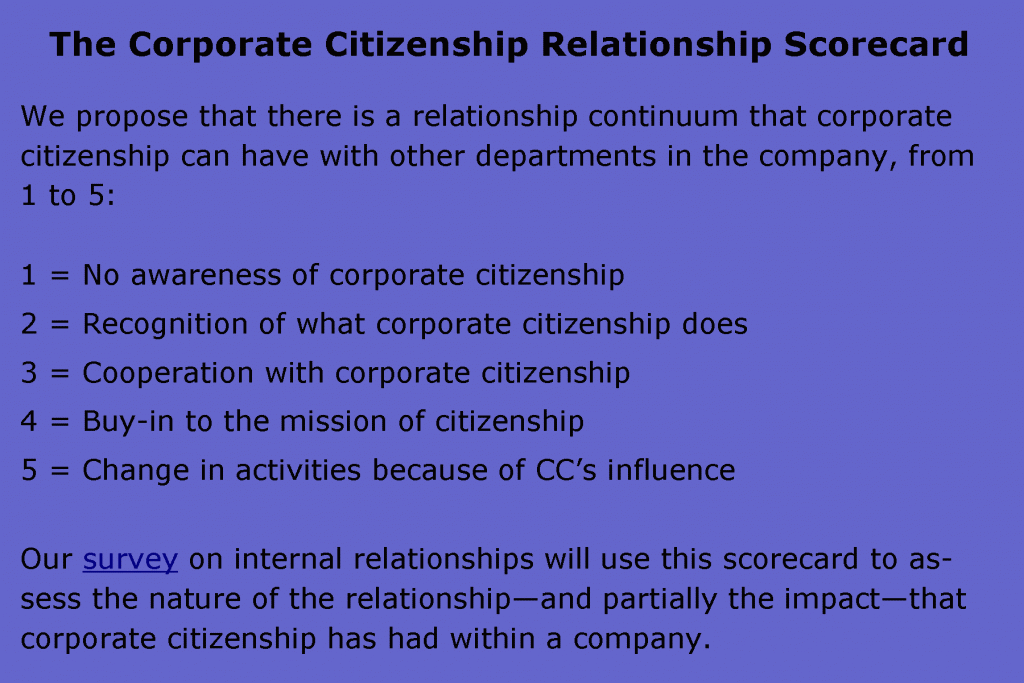 We've been saying for more than a decade that corporate citizenship (corporate and foundation giving and employee engagement) cannot operate in a silo, separate from other corporate functions. It's hard—if not impossible—to quantify the impact of interdepartmental cooperation on corporate citizenship (CC). But this is one of those times in which qualitative evidence is enough to know that 1 + 1 > 2.
Why are these relationships important? In the age of shared value and purpose, it's imperative that we work closely together to bring the company's mission and values to life for stakeholders.
Our recent study of pro bono effectiveness demonstrates the power of interdepartmental cooperation. In our interviews with pro bono managers, we heard over and over that their pro bono programs have benefited from including the talent and development team in HR in the process. Talent and development teams are important partners in:
Identifying pro bono volunteers,
Working with the volunteers and their managers on the professional development goals of the pro bono project,
Helping match volunteers to projects, and
Evaluating skill development post-project.
According to the interviewees, having HR on board is critical to meeting the talent development goals of their pro bono programs.
With this in mind, we wondered where else corporate citizenship's impact is "more than doubled" by having a close relationship with other departments. We'd like to know:
What departments is CC working with?
How closely are they working together?
What departments or groups does CC want to work with, but isn't yet aligned?
Having this information will give you a window into how other company's CC teams are partnering internally to increase their influence.
Corporate Citizenship Professionals: Participate in a 2-Minute Survey
We've devised a quick survey to see with which groups corporate citizenship professionals are working and how they assess their internal influence. It will give us that window into the internal workings of corporate citizenship departments today.
If you're in CC, you can participate in the survey here.
We'll be publishing the results in the next blog. Stay tuned.