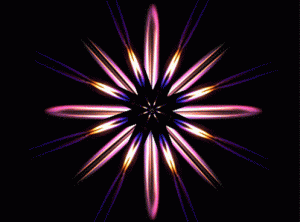 For more than a decade, we've helped many clients research and select STEM education programs that align with their businesses. Our work has been in different areas of STEM and targeted at different student populations. We've read a lot of research on what works and what doesn't. We've evaluated client-supported programs and seen the results for ourselves.
While we realize that doesn't make us experts in this field, over time we've seen enough to form our own opinion about STEM education as a focus area.
Let us first throw out there that no one company can really make a dent in the skills-gap problem in science, technology, engineering and math. The gap is so big in some areas that companies can't possibly fill their own pipelines via philanthropic and/or HR programs. Take computer science, for example. According to the Conference Board, for every computer science graduate entering the workforce, there are 10 job openings in computing. It's a great time to be a computer science graduate but not a great time to be trying to hire one.
We are NOT saying that companies shouldn't support STEM education because the problem is too big.  On the contrary, companies are a vital part of the solution. It's the companies that know what skills they need now and in the future and they can target their programs to those skills.
There are two important points we feel we need to make about supporting STEM education programs, though.
Point 1: Great STEM programs spark an interest in kids who haven't had much exposure to STEM
Point 2: Great STEM programs take that spark and help kids with real interest and aptitude turn it into a flame
We've seen a lot of programs, particularly competitions and hackathons, that attract kids who are already inclined to study science, technology, engineering or math. A look at the winning teams from some competitions show that they come from magnet schools, special STEM schools or schools in high-income districts. There's nothing wrong with that! But what about kids in underserved communities? Or in demographic groups underrepresented in STEM higher education or careers, such as females and minorities? As citizenship consultants, we favor programs that reach out to these groups and ignite that spark.
We've also seen a lot of one-shot, hit-and-run programs that may spark an interest but not light a fire in students. Research shows that for maximum impact, students need ongoing exposure to STEM concepts in order to increase the number of them going on to study STEM in college and eventually pursue a STEM career.
Take for example a technology-focused summer camp. The students arrive, have a great time, learn a lot—and then what? Can you support them after they leave, keep them learning and headed toward higher education in STEM? The same holds true for competitions and hackathons. Once the event is over, can you create a community of participants by providing ongoing learning opportunities? Can you provide a series of events that grow with the students, getting more sophisticated as they learn more?
Think about it. So take a look at what you are doing and see if you can do more to light a fire in girls, minorities and kids from underserved communities and keep it burning.